A wealthy couple, no children in sight, answer the door one day to find a replica of the woman living there, titian hair and all. Charlie is her name and so begins the story. Years later, Charlie's young twin sisters , now seventeen, are rescued by the same couple with a big heart. It's a tale of love and hearts that keep on giving.
Together, Again
by Charmaine Gordon

Now Available in All Ebook Editions!
Blurb:
 Twin sisters thrown away by their mother like garbage decide they've had enough. After living in a private school for ten years they call for help from a generous Aunt and Uncle in Chicago. And so their story begins. Reunited with big sister Charlie and brother Jimmy, the past is revealed to clear the way to a new life.
A few words from the author:
Six years ago, this author wrote Reconstructing Charlie. The story came to me in a dream. A young girl in a small town in Minnesota kills her abusive father and is sent by her mother to run for the bus to Chicago to an aunt and uncle she didn't know existed. The next morning, disturbed by the dream, I began to write and write and worry about Charlie Costigan, a character who became real to me. After raising a batch of kids long grown, I wondered why I had this girl to worry about. Worry I did as page after page flew by, Charlie grew more mature, eventually graduated from college and became a star in her world.
Very often people ask  writers  where stories come from. Some of mine come from what I call sleep writing, instead of sleep walking. It's kind of chancy. You can't tell if one night you'll dream of To Kill A Mocking Bird or One Flew Over the Cuckoo's Nest. One thing I learned  is to write every day and don't race through. Take the time to flesh out your chapters and characters so everything makes sense and don't forget humor. In show business the word is "Never cut funny." I believe in that.
Together, Again
buy links 
SMASHWORDS for ALL Ereading Devices
Coming Soon in French and Spanish editions!
About Author Charmaine Gordon
Charmaine Gordon writes books about women who Survive and Thrive. Her motto is take one step and then another to leave your past behind and begin again. Six books and several short stories in three years, she's always at work on the next story. The books include To Be Continued, Starting Over, Now What?, Reconstructing Charlie, Sin of Omission and The Catch, and her series of Mature Romances, The Beginning…Not the End, including the stand alone novellas, She Didn't Say No and Farewell, Hello.
"I didn't realize at the time while working as an actor in NYC, I'd become a sponge soaking up dialogue, setting, and stage directions. I learned many tools of writing during the years watching directors like Mike Nichols and actors including Harrison Ford, Anthony Hopkins, and Billy Crystal. And would you believe, I was Geraldine Ferraro's stand-in leg model, my first job giving me entrée into all the Unions needed to work. When the sweet time ended, I began another career and creative juices flowed."
Charlie's Family Secrets series (previous books)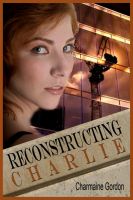 Charlie Costigan has a secret. Home life gone from bad to the worst when she protects her mother from another vicious attack by her drunken father. Midnight. Clothes thrown into an old suitcase, she races for the bus with a letter to an unknown aunt and uncle. "This is my daughter. Embrace her as if she were your own." Determined, Charlie begins again. Alone with her secret.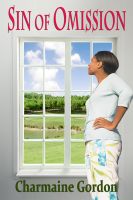 A twist of fate intervenes when Shelley keeps a secret that threatens to break apart the Costigans and her future. A mysterious client, Deanna Rose, enters Haven, victim of a savage beating under strange circumstances. Shelley investigate and finds Ms. Rose has an unsavory past. With the reputation and safety of Haven at stake, Shelley is at risk to lose everything and everyone she cares about.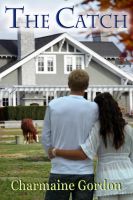 The Catch by Charmaine Gordon
Tom Donnelly, once known as The Catch – every woman's dream guy, has fallen down every rung of the ladder he once worked so hard to climb. On New Year's Day, he realizes just how far he's fallen, and makes a list of resolutions to change his life. He vows to regain the trust lost from his family, his law firm, and his friends – and maybe even find the right woman this time.