As I recently informed my readers a few months ago, my former publisher, Vanilla Heart Publishing, went out of business — the Editor/Owner unfortunately suffered a serious health problem and is unable to keep her small press company going and representing her group of authors. (She is STILL one of my closest friends and I wish her well and speedy recovery)
Meanwhile I have been attempting to regain control of my books and begin promoting – also, I am working on new stories! Kimberlee has generously done what she can to help with this transfer. SMASHWORDS has been great and easy to work with… however Amazon has not been quite as speedy in complying.
In the interim, since I have been asked by a few readers for links to my current books, I wanted to remind all that my books are available in e-book formats from SMASHWORDS (I do need to update a few…)
Here are my "Series Books"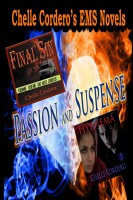 EMS Novels by Chelle Cordero by Chelle Cordero Two EMS thriller novels; Final Sin and Hyphema, in one volume.
Final Sin ~ Hyphema ~ EMS Novels Bundle Pack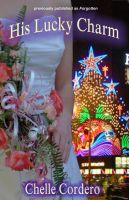 Chelle Cordero's Cousins Suspenses by Chelle Cordero
His Lucky Charm ~ Within the Law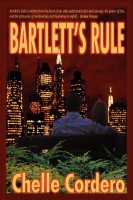 Survivors by Chelle Cordero by Chelle Cordero
Bartlett's Rule ~ Courage of the Heart
Please visit my SMASHWORDS page for more info and more books!
Website: https://chellecordero.com/
Twitter: @ChelleCordero
Facebook: Facebook profile
Blog: http://chellecordero.blogspot.com/