Ingredients
1 pound skinless, boneless chicken breast halves – cubed
1 cup sliced carrots
1 cup frozen green peas
1/2 cup sliced celery
1/3 cup butter
1/3 cup chopped onion
1/3 cup all-purpose flour
1/2 teaspoon salt
1/4 teaspoon pepper
1 3/4 cups chicken broth
2/3 cup milk
2 (9 inch) unbaked pie crusts
Directions
Preheat oven to 425 degrees F (220 degrees C.)
In a saucepan, combine chicken, carrots, peas, and celery. Add water to cover and boil for 15 minutes. Remove from heat, drain and set aside.
In the saucepan over medium heat, cook onions in butter until soft and translucent. Stir in flour, salt, pepper, and celery seed. Slowly stir in chicken broth and milk. Simmer over medium-low heat until thick. Remove from heat and set aside.
Place the chicken mixture in bottom pie crust. Pour hot liquid mixture over. Cover with top crust, seal edges, and cut away excess dough. Make several small slits in the top to allow steam to escape.
Bake in the preheated oven for 30 to 35 minutes, or until pastry is golden brown and filling is bubbly. Cool for 10 minutes before serving.
Tom gave up on ever falling in love again the day that he buried his high school sweetheart and fiancé. He started a career in law enforcement just so that he could find her murderer and rapist. Just when he is about to see justice done, he meets Alli Davis-the defense attorney for the murdering rapist who took his love from him.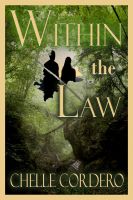 "We think Bryan Colton stole money from the people he cooked those books for. He may have hidden the money away thinking he could get away with it."
"And if they found out…"
"He's desperate to get the money back or use it to get away." Brandon finished the thought.
"This is good news because he's going to keep Alli alive for her to hand him the painting. She is too valuable alive to do anything drastic."
"But Alli doesn't have it…" Tom frowned.
"Right. So she's collateral." Brandon seemed pleased. "Either way, it pays for him to keep Alli alive and unharmed. This gives us time."
"But why haven't we heard anything?" Even though Brandon's theory made sense to him, Tom was concerned about the delay.
Brandon shrugged. "That I don't know. Maybe he doesn't believe she doesn't have the painting. Or he's trying to figure out how to use her to bargain with. She probably hasn't let him know where the painting is."
"Alli is stubborn as hell." Tom thought aloud. "She is probably keeping her mouth shut."
Brandon nodded. "So we have to let him know you have it."
"Does that put you in danger?" Caitlyn sounded worried about her cousin.
Tom looked at his cousin and then at Brandon. If Bryan Colton decided to come after him, they could be in the way.
"You guys have to go home." He didn't want anyone else to get hurt.
Brandon shook his head. "I'm not leaving you alone. Caitlyn and Chloe can go home. I'm staying."
"I am not leaving the two of you!" Caitlyn protested.
"Cat…" Tom wanted to reason with her. Brandon could handle himself. He was a terrific backup for him.
"Sweetheart, I'd feel better…" Brandon looked torn.
"Tough. If you're worried, hire some thug to watch your daughter. I am staying." She was adamant.
~~~~~~~~~~~~
We hope that you are enjoying our Virtual VHP Dine-a-Round.
To enjoy the full menu, stop and visit the following sites: