Sisters by Choice:
A Novel (Blackberry Island)
Sisters by Choice is a story about what it takes to reach for your dreams. Sophie Lane lost her mom when she was young, and it left scars on her heart that still haven't healed. How will she ever know if she would make her mother proud, when her mother isn't here to tell her?
Sophie started a business when she was in college, Clandestine Kitty. Through grit and hard work, she has built it into a cat toy empire—but if she wants to move to the next step in her life and in her business, she has to learn to let others in. I think a lot of us can relate to that feeling of trying to hold on tight to keep everything under control, trying to do everything ourselves to achieve our vision of how things should be. But when we learn to let others help, suddenly life gets a lot brighter.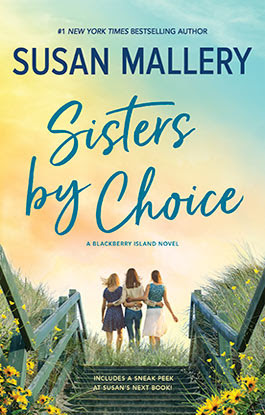 Cousins by chance, sisters by choice…
After her cat toy empire goes up in flames, Sophie Lane returns to Blackberry Island, determined to rebuild. Until small-town life reveals a big problem: she can't grow unless she learns to let go. If Sophie relaxes her grip even a little, she might lose everything. Or she might finally be free to reach for the happiness and love that have eluded her for so long.
Kristine has become defined by her relationship to others. She's a wife, a mom. As much as she adores her husband and sons, she wants something for herself—a sweet little bakery just off the waterfront. She knew changing the rules wouldn't be easy, but she never imagined she might have to choose between her marriage and her dreams.
Like the mainland on the horizon, Heather's goals seem beyond her grasp. Every time she manages to save for college, her mother has another crisis. Can she break free, or will she be trapped in this tiny life forever?
Told with Mallery's trademark humor and charm, Sisters by Choice is a heartfelt tale of love, family, and the friendships that see us through.
Review
"Mallery beautifully illustrates the power of female friendship and the importance of reaching for one's dreams…Mallery's women are achingly real. This irresistible, heartfelt story will appeal to romance readers and women's fiction fans alike."—Publishers Weekly
About the Author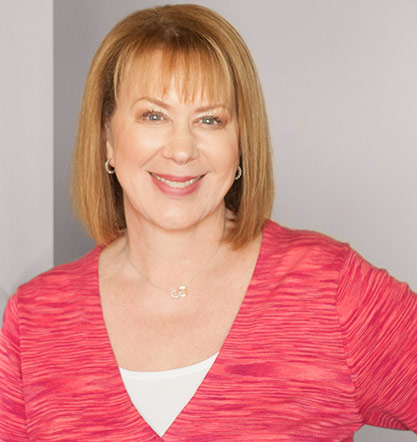 #1 NYT bestselling author Susan Mallery writes heartwarming, humorous novels about the relationships that define our lives―family, friendship, romance. She's known for putting nuanced characters in emotional situations that surprise readers to laughter. Beloved by millions, her books have been translated into 28 languages.Susan lives in Washington with her husband, two cats, and a small poodle with delusions of grandeur. Visit her at SusanMallery.com.